BENEFITS OF TREES SLIDESHOW
Care of Balled & Burlapped Stock
When unloading your B&B stock, handle only by the root ball. If the nursery stock is lifted or carried by the trunk or branches, root damage may result. As you handle the stock by the root ball, care should be taken not to loosen the ball lacing or the lacing which supports the wire basket. Do not drop the root ball. It can break, reducing the chances of survival.
If you intend to hold your stock, untie the tops, place stock together, mulch and water thoroughly. Watering is most thorough if an overhead system or a low pressure root feeder is used.
Important to all Landscape Contractors and Garden Center Operators
Be sure you thin the tops of all shade and ornamental trees. At least 1/3 of all leaf bearing branches should be selectively removed at planting time. The tops should be pruned in such a manner that natural shape of the tree is not altered.
Please consider visiting the nursery in the near future. We are located just 40 miles east of Cleveland, Ohio. Click on button below to contact the nursery to set up an appointment for the next time you are in the area. We are very proud of our operation and would love to show you the Sunleaf difference!!!

Click on the button below to request a catalog. Please leave company name, your name, address, city, state, zip, phone, and fax number. Thanks.

Ball & Burlap Schedule
Ball Size Appox. Wt (lbs.) Caliper Size (inches)
20" 210 1 ½"-1 ¾"
22" 270 1 ¾"-2"
24" 340 2"-2 ½"
28" 560 2 ½"-3"
32" 820 3"-3 ½"
Approximate number of trees per load
on a standard 48' semi trailer

Size
Quantity
1 1/2"
135
1 3/4" or 2"
120
2 1/2"
85
3"
65
3 1/2"
36
Mixed Sizes
85
Varieties with SIGNIFICANT RISK
Varieties with SLIGHT RISK

Betula varieties

Cercis c. 'Covey'

Corylus varieties

Crataegus varieties

Koelreuteria paniculata

Nyssa sylvatica

Prunus varieties

Quercus varieties (except palustris)

Acer varieties

Carpinus varieties

Cornus varieties

Liquidambar varieties

Platanus

Pyrus varieties

Salix- weeping

Tilia tomentosa
GRADE/MINIMUM SIZE

(arrows indicate which way the head is measured)

Cotinus TF' ↕,
Hamamalis TF↔,
Hydrangea TF↕,
Physocarpa o. 'Diablo'- TF ↕,
Syringa m. 'Palibin'-std. ↔,
Viburnum carlcephalum TF ↔, Wistera TF ↕,
30"

36"

42"

48" 1.5"
54"
60"
66"
72"
Malus 'Candymint' ↔,
Malus 'Coralcole'- TF' ↔,

30"

36"
42" 1.5"
54" 1.75"
66" 2"
66" 2.5"
66" 3"
Hibiscus TF ↕

30"

36"
42"
48" 1.5"
60"
Volume Discounts | Contact Us | Terms & Conditions | Job Opportunities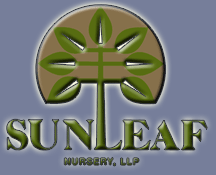 5900 North Ridge Rd. Madison, OH 44057
Ph: 440-428-4108 Fax: 440-428-5580
<![if !vml]>
<![endif]>